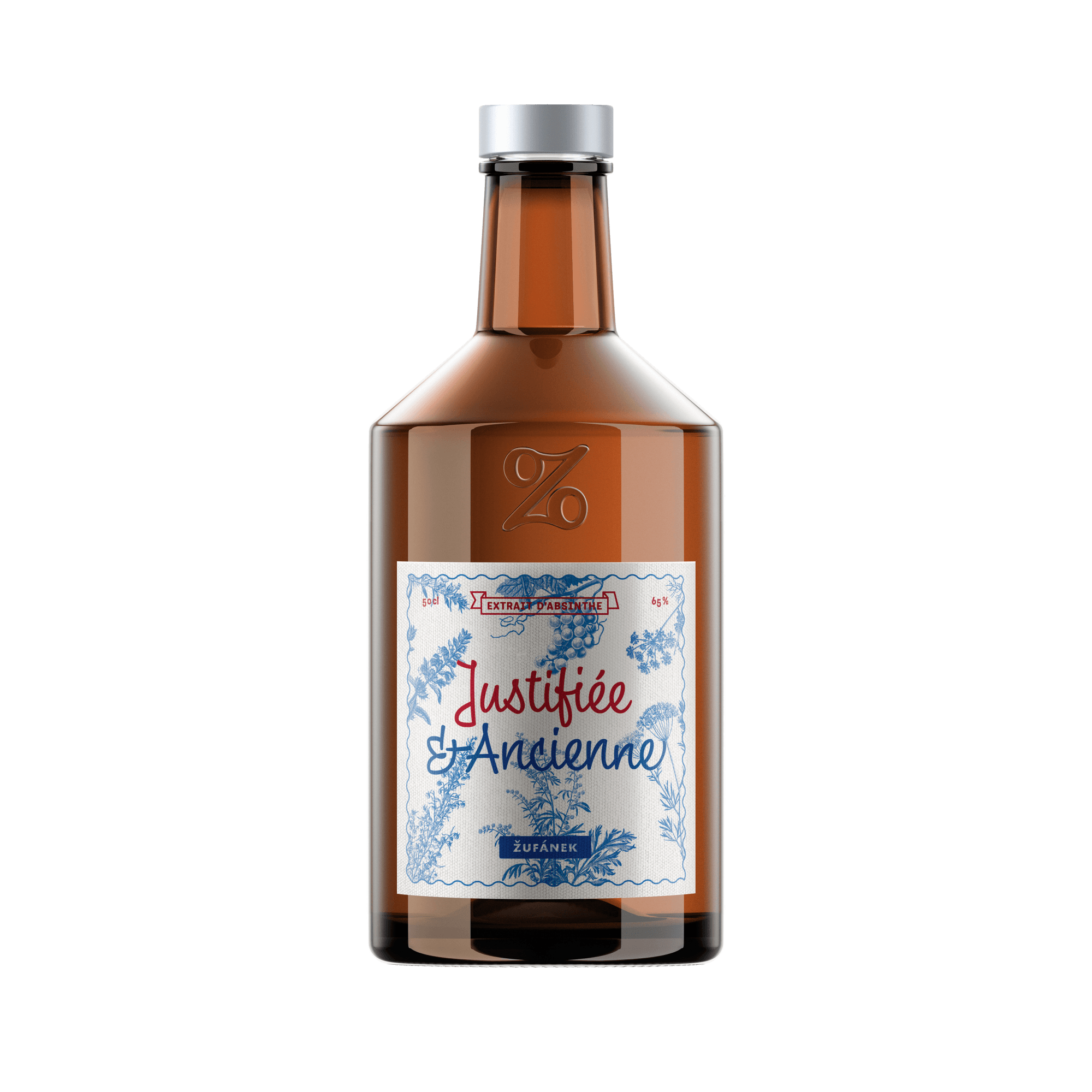 Reviews
Oh my…..The new J&A… This is the one! Hands down the best one ever. Toasty, Redolent, herbaceous, rounded.. Roasted almonds dancing with divine Aa upon a carpet of mountain herbs.. Magically flying with captain anethole and his co pilot fenjone supporting him all the way to the landing strip. This is pure culinary art in a bottle people!
Reviews of our products
Justifiée & Ancienne bears Martin Zufanek's unmistakable hallmark and it's his version of a preban style absinthe. Absinthe produced from the finest wine spirit and rare herbs, it is aged in French oak barrels for an unparalleled treat evoking the pleasures of drinking a century-old beverage.
This absinthe is based on a wine spirit that was distilled in 2013 and stored in oak barrels since then. Martin added the finest herbs to this wine base and put the distilled absinthe back into a French oak barrel. The whole batch of Justifiée & Ancienne has been aged together in a single barrel.
The base consists of our finest wine distillate, to which is added the exquisite wormwood grown in Pontarlier, fennel from Provence, anise from Andalusia and other aromatic herbs grown by us. Thanks to these herbs the absinthe has a milky consistency and an exceptional flavor in which you can notice the scent of leather, smoke and well-aged alcohol.
The name Justifée & Ancienne is a homage to the band The KLF, British house and rave pioneers. The group was also known as The Justified Ancients of Mu Mu.