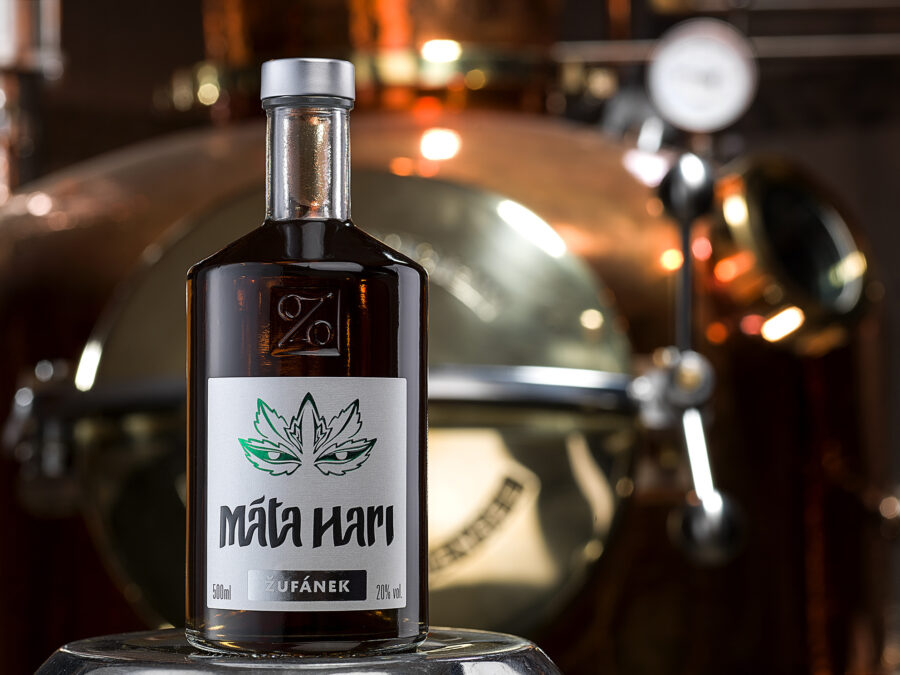 The taste and smell of natural mint in all its glory. An all-natural variant of the common bar schnapps created by macerating real mint leaves in wine spirits without any artificial flavors or colors.
Máta Hari (Máta is the Czech word for Mint) is 100% natural peppermint liqueur produced by macerating certified-organic peppermint in delectable wine spirits without any additional flavorings, additives or dyes.
This is not just another "mint candy drink," but our own vision of what a mint liqueur should be. It has a well-balanced taste free from artificial peppermint additives with a light fruity tone from the wine spirits.
Our first batch was made in June 2010 and bottled in December 2010.
All the mint used comes from controlled organic production with certification CZ-BIO-02-ABCERT.