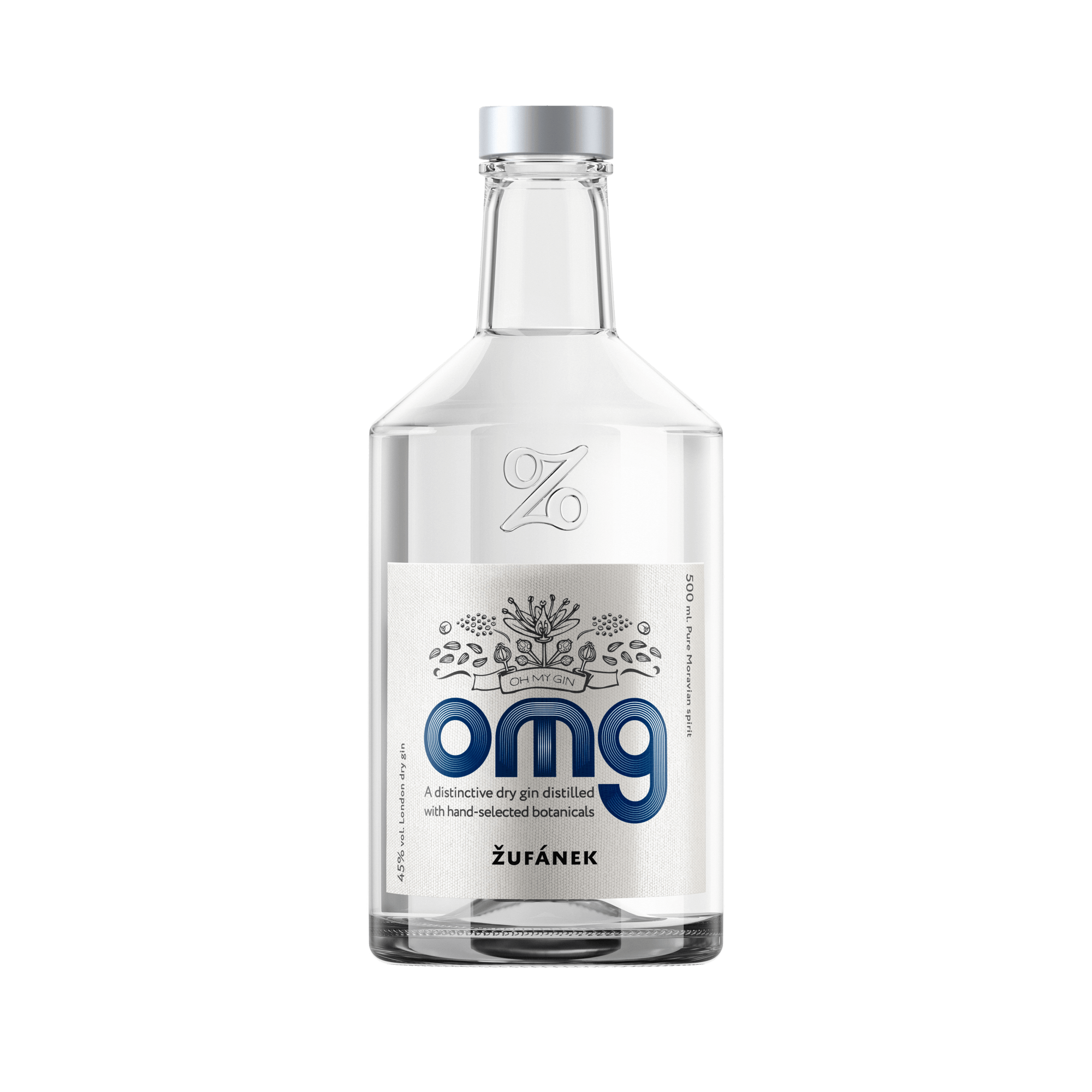 The first legitimate, distilled herbal gin in the Czech Republic. Among the dominant ingredients are a particular sort of African pepper called Grains of paradise, lavender of Provence, our own melissa and small-leaved linden.
OMG is a polished, handcrafted, herbally rich distilled spirit in the style of London dry gin (without added sugar).
It is created through a process of triple column distillation of 16 unique herbs and spices macerated in a base alcohol, which collectively yield one of the most complex gins on the market.
In the flavor profile are such traditional spices as juniper, coriander, calamus and angelica. But there are also non-traditional ones such as grains of paradise, lavender flower, and blossoms from the Czech national tree – the small-leaved linden.
Our gin is best enjoyed alone over ice or with tonic (1 jigger OMG, 7 ounces of quality tonic). Because OMG contains a greater portion of juniper than other gins a cloudy appearance may result when bottles are cooled in your fridge or freezer. The aromatic oil distilled from the juniper is responsible because at temperatures below 7° C it precipitates from its otherwise dissolved state at warmer temperatures. As with our other spirits, we do not recommend chilling. Indiscriminate chilling is best reserved for poor quality vodkas.
OMG gin received maximum of 10/10 points from German online magazine Eye for Spirit in May 2014 and Silver medal at Berlin Craft Spirits Awards 2015.