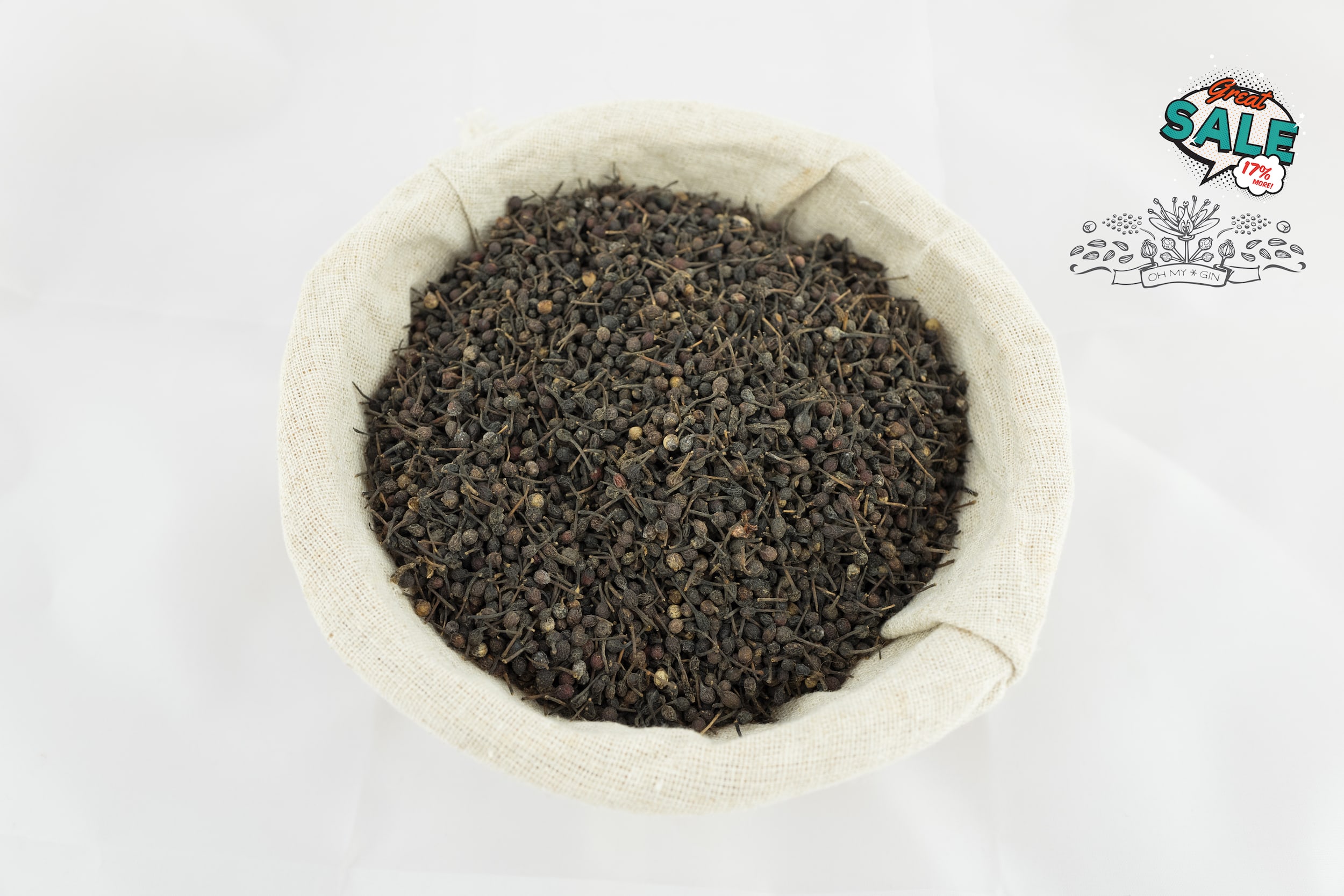 Like every year, the time has come for the OMFG update. It is not necessary to repeat what you've known for 4 years. That OMFG is a limited, collector's edition of (y)our favourite gin, distilled in a very small volume and not available all year round. No, let's get right down to business.
OMFG is a limited, collector's edition of (y)our favourite gin, distilled once a year as a gift for our valued fans. We take the classic OMG recipe and add one extra herb, a different one each year, which never repeats. Once the annual volume sells out, it remains sold out.
But I have a feeling that I've already said that before.
The current edition contains Bourbon pepper from Madagascar, a spice known as Voatsiperifery!
Bourbon pepper, Piper borbonense, is an incredibly rare wild pepper that grows solely in the warm and humid rain forests of Southwestern Madagascar. The fruits, voatsiperifery peppercorns, grow on vines climbing on 20-metre high trees and they are extremely difficult to gather. That's why the annual yield is a mere 1500 kilograms.
We used 1% of the world's yield to make this year's OMFG.
And that's something I've always longed to write.
Voatsiperifery has a delightful, heady fragrance full of citrus fruits and wild flowers, which is fully reflected in the flavour and aroma of the 2018 OMFG.
You can taste it for the first time at the Gin Fest in Prague, to be held on 24 February 2018 in the Vinohradský pavilion. At the same time, it will be available in our e-shop.
Thank you for being able to distil it for you!