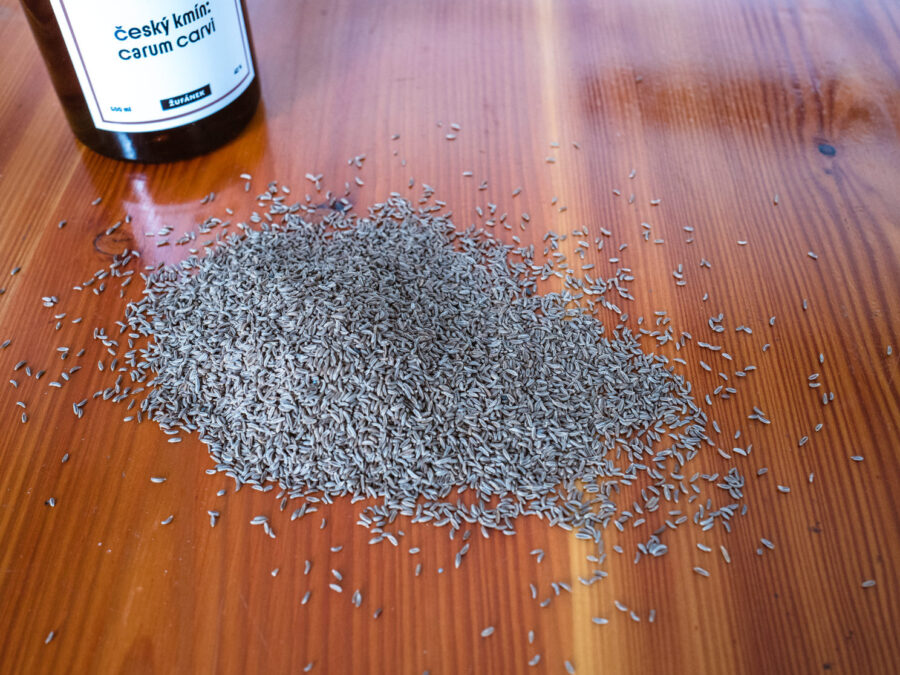 Our own version of the famous caraway liqueur. Pure spirit, made from the best possible caraway, with no sugar or flavourings. Pure delicacy.
The legendary caraway liqueur, which used to be available in every Czech pub, was made by cold maceration of caraway in vodka and adding some sugar afterwards. It is still made in a similar manner in Scandinavia where it is known as "Akvavit". Aqua vitae – the water of life.
But we are distillers. And so we distil it.
The unique Czech caraway, with EU Protected Designation of Origin status, is used for the production. It's regarded as the best caraway in the world. Just imagine!
The caraway we use comes from a nearby farm; it grows just 15 km from our distillery.
Like all our geists, this one also goes through long maceration in superfine neutral alcohol from Kojetín, slow distillation, watering, and nothing else. No added sugar, no filtration, just the soft water of Boršice.