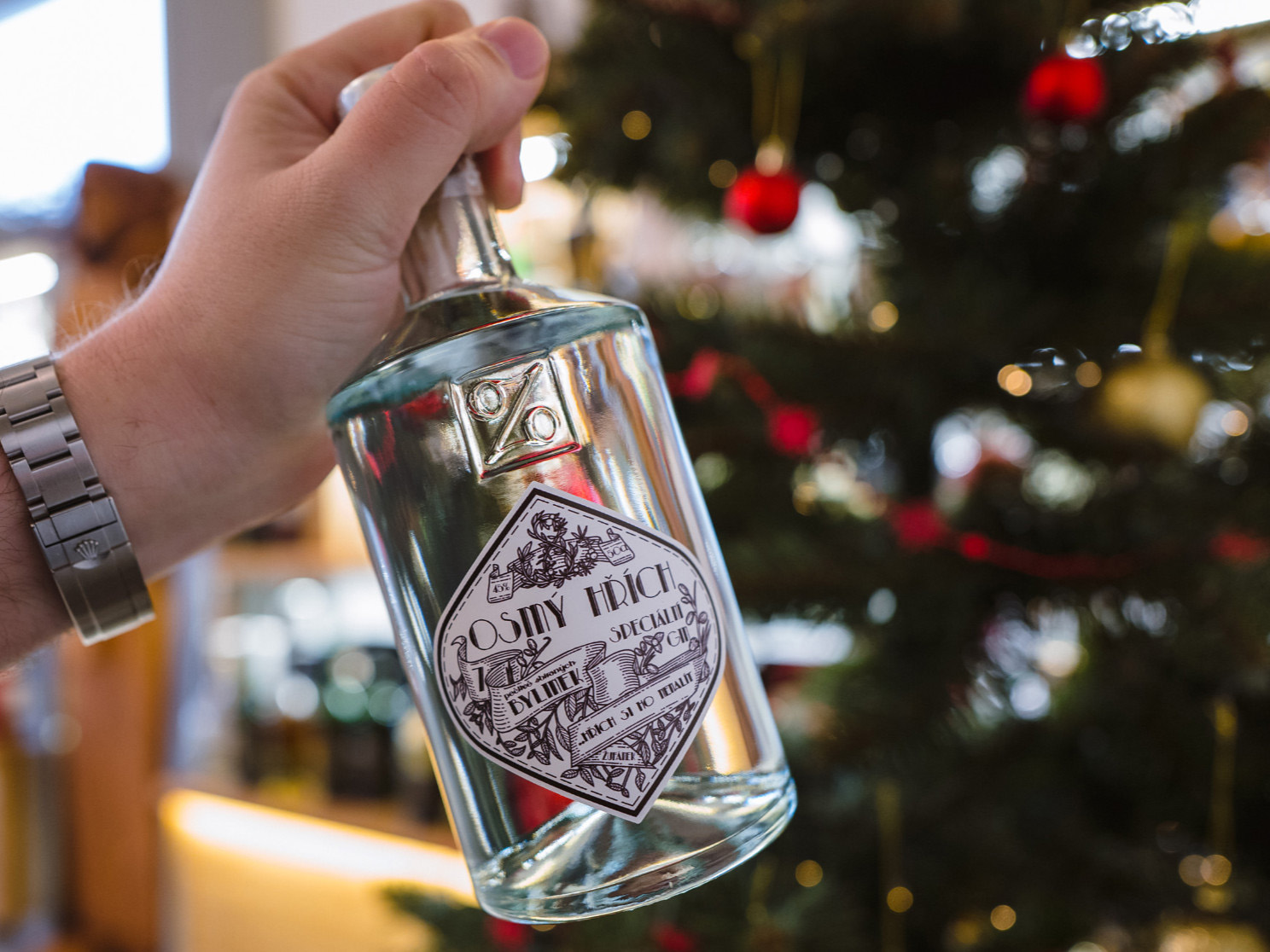 7 sins, 7 herbs, 1 special gin – it would be a sin not to taste it.
This specialty was distilled for 7 hříchů (7 Sins) Café & Gin Bar in Brno. A gin based on 7 main herbs – juniper, ginger, rosemary, fresh lemon and grapefruit peel, grains of paradise, and Huilong green tea.
A rare and key ingredient is this stimulating green tea from more than 50-year-old mountain tea plants. Its leaves smell like peaches and its infusion gives an outstanding, sweet lingering aftertaste called Huigan. The tea was harvested in the spring of 2017 in a mountain garden situated at an altitude exceeding 1600 metres between Huilong and Dachang villages, Lianghe county, Dehong prefecture, Yunnan province in the southwest of China.
The tea, together with the grains of paradise, leaves a truly special taste and aroma.
Add some quality dry tonic, and you will find yourself in paradise.
Or in Brno.