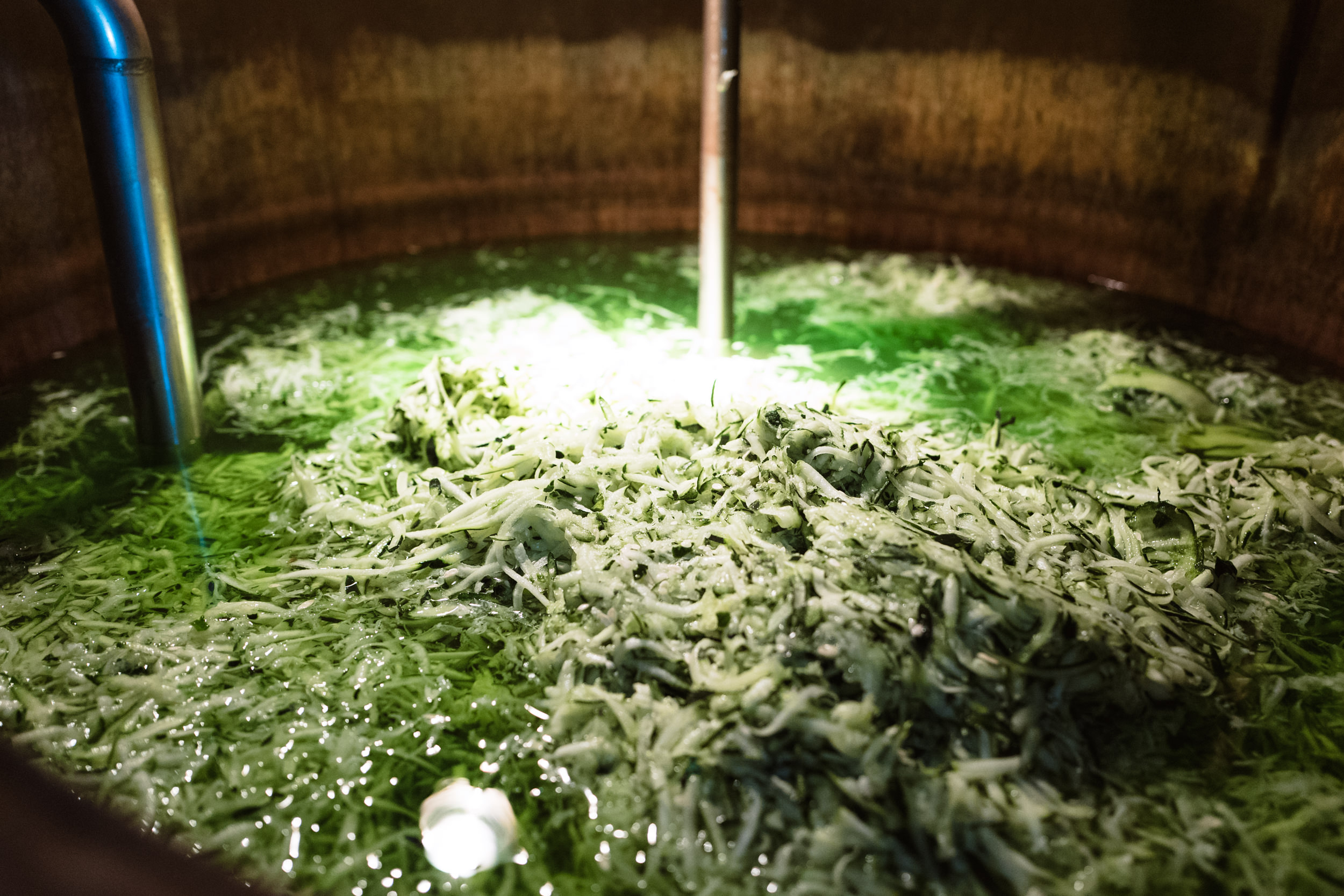 Let us introduce the fourth in our series of special geists. After the Sicilian lemon, Moroccan mint and Czech caraway, here comes the Moravian cucumber! And in the best quality possible. Of course.
If we were to choose our products that match ideally with food, we'd select our new series of geists. Unconventional raw materials processed to achieve their purest and best form. It has been our idea from the very start – to have a gastronomic series. And what is more, you can make amazing cocktails and summer drinks from them. Those who have tried the Sicilian lemon with tonic water know exactly what we are talking about.
When summer comes to mind, many of you think about mint and cucumbers. Cucumber lemonade has become essential in every bar and restaurant, as it is very refreshing and relaxing. But it usually is full of added sugar and the outstanding taste is not always from the cucumber itself.
Our Moravian BIO cucumber is an entirely different story.
The Vymětal family runs a farm not far from our distillery, growing certified BIO (100% organic) vegetables and fruits for 27 years now. We asked them to hand-pick their first crop of salad cucumbers, clean each one with a sponge and load them into crates. Once delivered, we made our own salad from them, left it to macerate in superfine neutral alcohol from Kojetín, and now we distil it.
We've created something that's never been made before. Something that tastes like the cucumber salad that accompanies your lunch. Only as an alcoholic drink. Each bottle contains a tremendous amount of material. An amount you wouldn't be able to eat in one sitting. But it won't be a problem for you in this concentrated form.
You'll see.