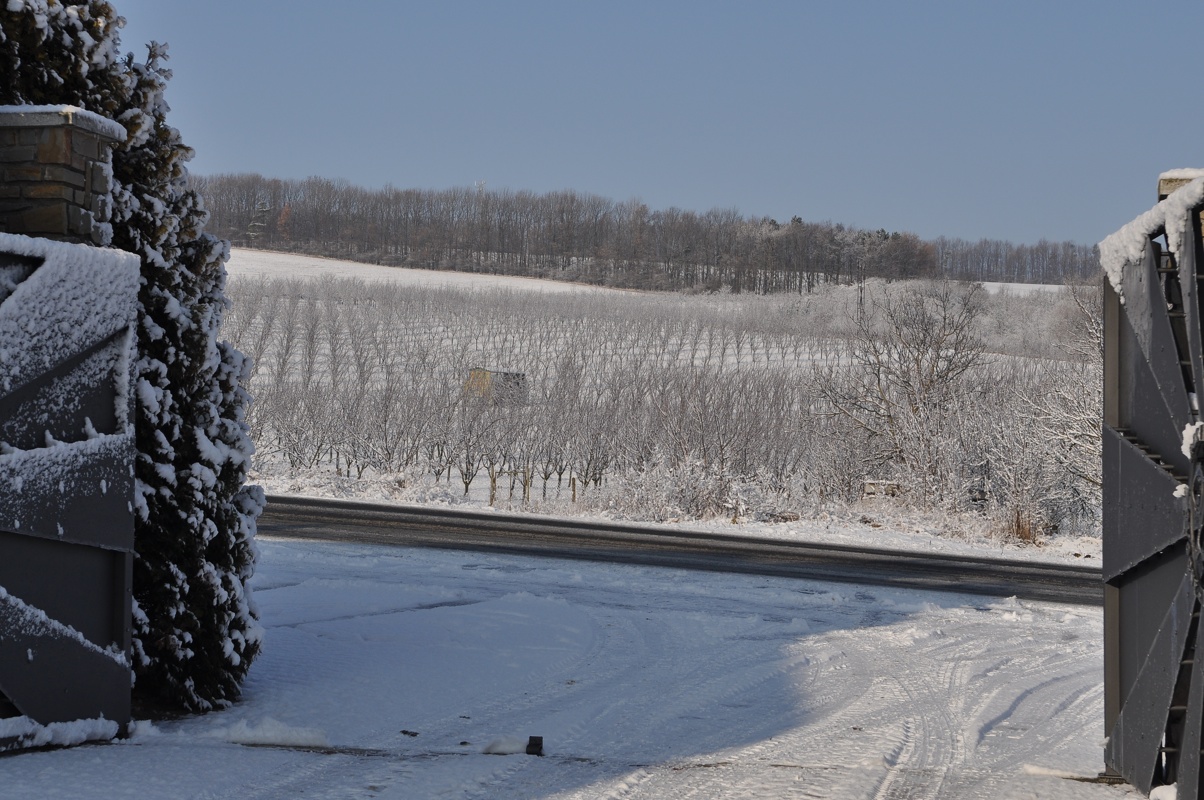 2011 was a year of comfortable success. Our existing products all fared well and four new products were added to our line. The first to be introduced to the world was golden oak-aged slivovitz.
Originally intended as a one-off limited edition for sale only in 2011, the oak-aged slivovitz became such an incredible success that we purchased additional oak barrels to age further batches. Honoring the special limited availability of this product we will not release more than 1,000 bottles in 2012.
From the same barrels additionally comes our oak-aged brandy (destilled from grape wine), which is barrel-aged for 15 months. An even more rare attraction, for the whole year we are preparing only 800 bottles.
In September, the market welcomed a new spirit – Borovicka (BOHR-o-vitch-ka). This popular drink is produced using two kinds of juniper berries and is not only excellent drunk neat, but also goes well in mixed drinks.
In November we began bottling the most exclusive liquor in our product range, L'Ancienne absinthe. As a consequence of our attempt to capture the characteristics of a one-hundred-year-old beverage, the production protocol is extremely demanding and large losses of the base alcohol are exacted. For this reason the annual production of this absinthe does not exceed 100 liters, which makes it a collectible commodity. Its taste is an experience worthy of connoisseurs and lovers of quality goods.
2012 won't bring any further expansion of our basic portfolio beyond the anticipated return of our beer schnapps. It went missing from the market for a year because the entire production was bought up by a foreign customer. With the purchase of our second column still we have substantially increased our distillation capacity and beer schnapps is back in full force! In addition to this re-appearance on the market there will be only one new product which was distilled back in 2009! It will be bottled as a properly aged two-year-old spirit.
Fortunately, there was no further increase in the excise tax on alcohol this year, and so our prices will remain unaffected.
Bottoms up! And stay tuned to the beauty and magic of all-natural spirits and liqueurs.